Online Benefits Enrollment and Administration Center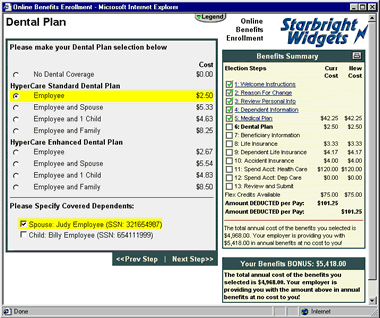 • Make your benefit elections and changes online...model your payroll deductions based on the coverages you choose...add and remove dependent coverage...name or change beneficiaries....print a summary of your benefits elections at any time...use our unique 'help me decide links to information and worksheets that assist you in determining which benefit plans fit your individual needs.

• Step by step, Empliant leads you through the benefits election process and shows how much you will contribute for the benefit you elect, and how much the Company pays, too.

Log into the Live Demo to access a full demonstration of the Empliant Online Benefits Center.