Manager's Guide InfoCenter Promotes Regulatory Compliance and Improves Productivity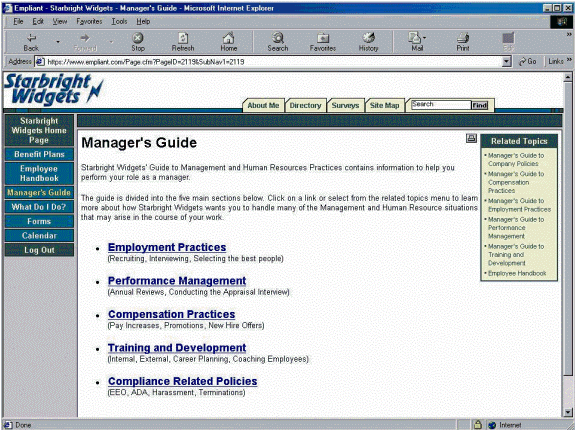 • Manage and deliver "just-in-time" guidance to those who lead others regarding employee handbook administration, compliance, safety, purchasing, engineering, general management policies, practices, and procedures

• Facilitates leadership consistency and management effectiveness across all business functions.

• An intuitively guided, fully searchable knowledgebase for all your company's HR programs, policies, procedures.

• Profiling by role, location, division, etc., customizes each leaders view to display only the information they are authorized to see.



Log into the Live Demo to access a full demonstration of the Empliant's Online HR Services.